To block or allow a file on Webroot.
1.From the system tray, double-click the Webroot icon.

2. After you click the icon the main interface displays.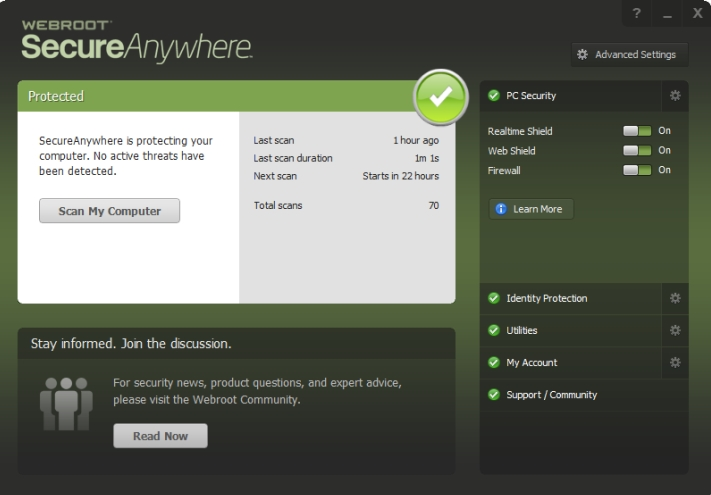 3. Click the PC Security gear icon.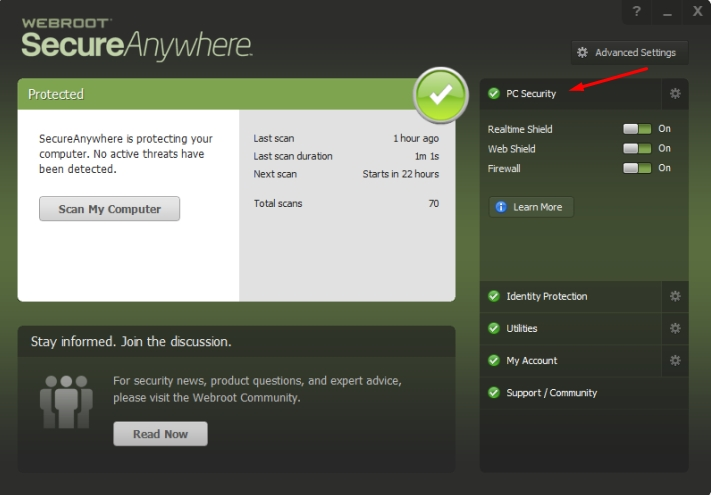 4. Click the Block/Allow Files tab.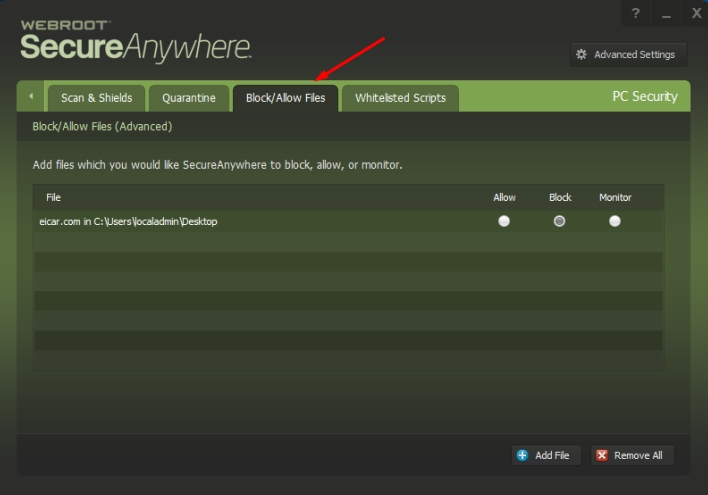 5. To add files, click the Add File button and browse to the file. You can also drag and drop a file from Explorer.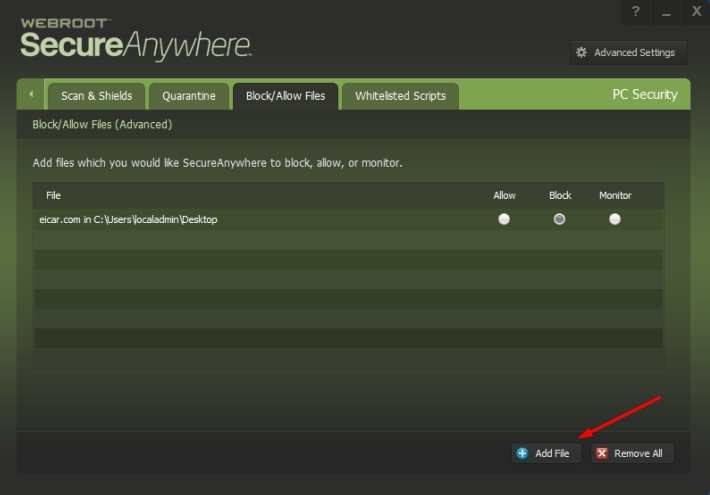 6 For the file that you have just added, selectAllow — Ignore a file during scans and shielding.